Exhaust ductwork is designed to transport and expel air, fumes, smoke, and other contaminants from a space or building to the outdoors. Commonly used in settings like commercial kitchens, laboratories, and industrial facilities, exhaust ductwork plays a pivotal role in ensuring a safe and healthy environment by removing potentially harmful or unwanted airborne elements. These ducts are typically made of materials resistant to corrosion and heat, such as stainless steel, given the nature of the emissions they handle. The design and layout of exhaust ductwork are crucial to ensure efficient airflow and to prevent the buildup of contaminants, which could pose fire or health hazards. Proper installation, regular cleaning, and maintenance are essential to prevent blockages, grease accumulation (in the case of kitchen exhausts), and to maintain the overall efficiency and safety of the exhaust system.
The allowable distance between exhaust ductwork and combustibles varies based on local building codes, the type of exhaust (e.g., general ventilation vs. grease-laden vapors from cooking), and the specific materials and construction of the ductwork.
Make-Up Air Ductwork:
Make-Up Air ductwork is specifically designed to transport fresh outdoor air from the MUA unit into the desired areas of a building. This ductwork plays a vital role in maintaining indoor air quality and ensuring a balanced air pressure within the facility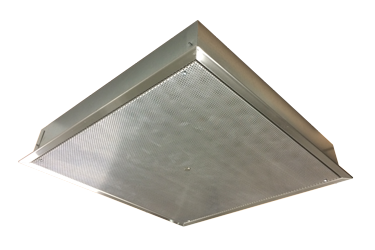 ZVS-DI-PSP/ ZVS-DI-FUSE/ZVS-DI-RETURNFeatures & Benefits Stainless steel trim for aesthetics Stainless steel perforation for long lasting durability Fully insulated...